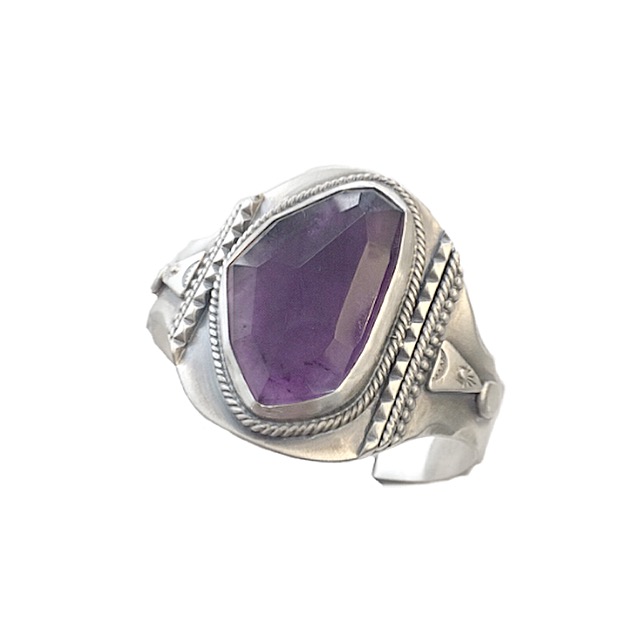 Amethyst Cuff
This cuff is absolutely a stunner! Made from 14g, oxidized sterling silver with a matte finish and amethyst stone. Cuff measure 6.5"
This Cuff is perfect for someone who's wrist measure 6-6.5"
How to measure your wrist:
Measure the circumference of the wrist above the wrist bone (twoards the elbow) with a flexible tape measure. mark it where the end meets then measure it with a ruler.